A Few Ways to Make Your Garage Cozier
05/23/2016
Back To Blog
The glass panel look
There are many homes that incorporate glass into their garage design and many that choose to avoid it for security reasons. While it's true that glass can be broken into, not every neighborhood has a significant burglary issue. In any case, sprucing up your sectional door with a little bit of glass can make your garage look a bit snazzier. Adding some glass to the top panel of your sectional door doesn't always have to be about style either. Letting some sunlight into your garage can help warm things up and give you some free lighting. Overall, changing the top panel of your garage to bring in light, warmth, and a touch of curiosity can be a nice upgrade for your home. However, there are other avenues you can take.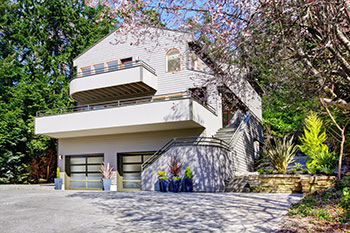 Getting a garage door panel replacement
You can do much more than add a glass panel to your sectional door to really get the most out of your customizable options. Since these types of doors come apart into sections, it's much easier to have different designs added or subtracted. So, try experimenting with intricate designs that can enhance the appearance of your door. You could even paint on textures that tell a unique story about your garage as each layer casts a shadow. No matter how you choose to shape your garage, there's always a fun and exciting way to bring out the brilliance and versatility of any door on the market.